Community and commerce, influence and leadership since 1888
The Furman Co. has provided comprehensive real estate solutions for over 130 years. In 1888, the founders of our company paved the way for local development, commercial real estate development, education, and growth in commerce. Today, we strategically focus on delivering sophisticated real estate investment advisory services with integrity and quality assurance, creating sustainable value for our clients, employees, and communities. Who else can say they were doing this in 1988?
EXPLORE OUR HISTORY CELEBRATING THE FIRST 125 YEARS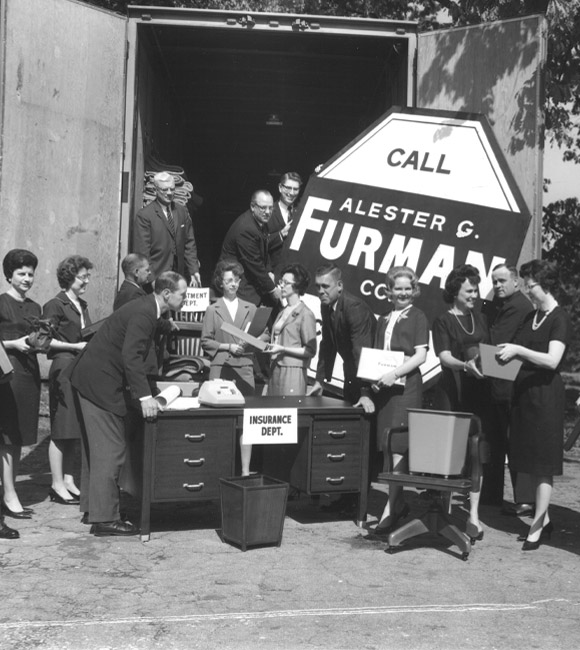 The Furman Co. is comprised of experienced community developers and industry creatives that understand the demands of navigating complex real estate developments. We aspire to be responsible leaders uncovering value in places overlooked while bringing people together around sustainably built environments to be proud of. Every day we apply our resources to help clients make informed real estate decisions. Our mission is to deliver superior results by collaborating across markets and service lines, thinking collaboratively but acting practically, while  keeping our clients first.
We seek development opportunities that elevate the community and create value for all stakeholders. We commit to excellence for our clients and the communities we serve. We invest using cutting-edge ideas, technologies, and real estate development applications, keeping a pulse on global trends. As an industry leader, we make development and project management simple.
The Furman Co.'s primary mission speaks to the company's deep commitment to excellence within the real estate industry and our project communities. Furman sees that great projects depend not only on the leadership, professionalism, creativity, and competence of the developer, but also the quality and depth of the client and the willingness of community to invest. For these reasons, Furman seeks to develop great projects with great clients in markets we care about.